Horseback Riding in Agadir: Saddle Up for Adventure in Morocco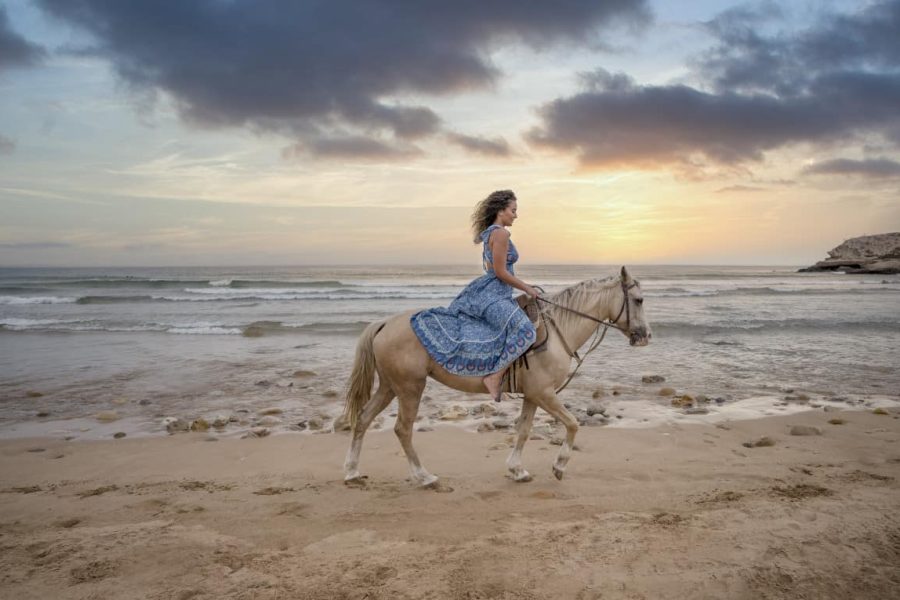 Unleash Your Inner Equestrian in Agadir
Agadir, the coastal jewel of Morocco, offers more than just sun and surf. It's a place where you can immerse yourself in a different kind of adventure – horseback riding in the heart of this captivating North African city. In this article, we'll take you on a journey through the fascinating world of horse riding in Agadir, offering valuable insights, some laughter, and interesting tidbits along the way.
Agadir's Horse Riding Tours: An Overview
Horse Ride Agadir: Are you ready for an equestrian escapade like no other? A horse ride in Agadir is the perfect way to explore the city's enchanting landscapes and immerse yourself in its culture.
Horseback Riding Agadir: Whether you're an experienced rider or a complete novice, horseback riding in Agadir offers an adventure for everyone.
Agadir Horse Riding Tour: Discover the beauty of Morocco from a different perspective with an Agadir horse riding tour. These tours take you on an enthralling journey through the city's picturesque trails and allow you to connect with nature in a unique way.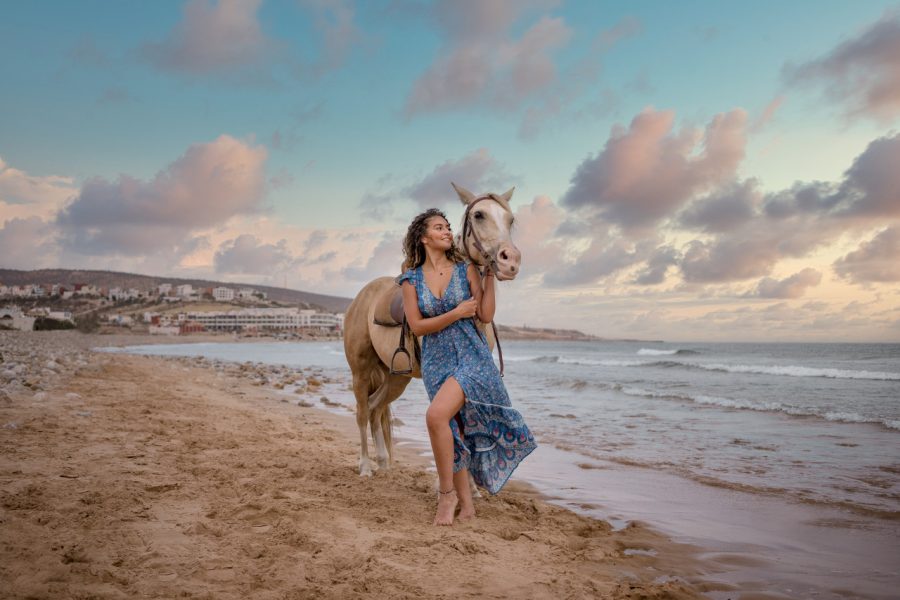 Agadir's Equestrian Culture
Equestrian Adventure Agadir: Agadir's equestrian culture is deeply rooted in its history. Horses have played a significant role in Moroccan culture for centuries, and the city's horse riding tours allow you to experience this rich heritage firsthand.
Horse Trekking in Agadir: If you're seeking a more immersive experience, horse trekking in Agadir is the answer. These tours take you off the beaten path and into the heart of Morocco's natural beauty.
Horse Riding Tour Highlights
Horseback Riding Excursion Agadir: An Agadir horseback riding excursion typically includes a guided tour through the city's breathtaking landscapes, where you can take in the royal palaces, meander through fragrant Eucalyptus forests, and enjoy the serene Souss River.
Riding Horses in Agadir: Riding horses in Agadir offers a unique opportunity to spot local wildlife, including magnificent birds like Flamingos if you're lucky. It's a chance to connect with nature in a memorable way.
Booking Your Agadir Horse Ride Adventure
Horse Safari Agadir: An Agadir horse safari is an adventure you don't want to miss. Whether you're riding along the beach or through the city's scenic trails, you're in for an unforgettable experience.
Beach Horse Ride Agadir: Imagine the feeling of riding a horse along the beautiful Agadir beach, with the waves crashing in the background. It's an experience that's both thrilling and serene.
What to Expect on an Agadir Horseback Riding Tour
Horseback Tour with Pick-Up Agadir: Many horseback riding tours in Agadir offer convenient pick-up services, ensuring your adventure begins without a hitch.
Horse Riding Lessons in Agadir: If you're a beginner or simply want to improve your riding skills, some Agadir tours offer horse riding lessons, providing valuable insights into equestrian techniques.
Agadir Sunset Horse Ride
Agadir Sunset Horse Ride: For a truly magical experience, consider an Agadir sunset horse ride. The colors of the setting sun over the Moroccan landscape are something to behold.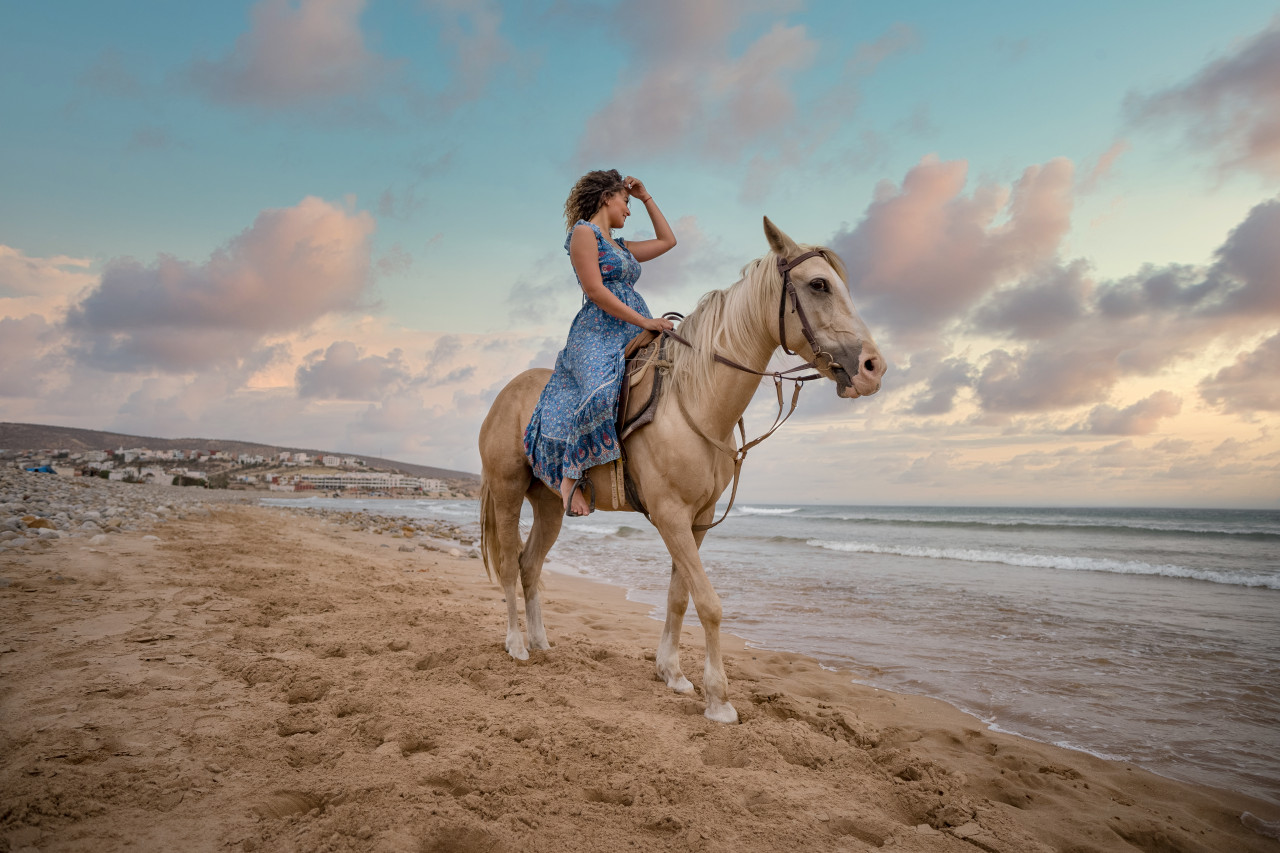 Questions Customers Ask About Horse Riding in Agadir
What are the best horse riding tours in Agadir?
How much does an Agadir horseback riding tour cost?
What should I wear for a horseback riding adventure in Agadir?
Do I need prior horse riding experience to join a tour in Agadir?
Are there any age restrictions for horse riding in Agadir?
What's the duration of a typical horse ride in Agadir?
Can I book a horse riding tour for a group in Agadir?
In conclusion, Agadir's horseback riding adventures offer a unique way to explore the city's beauty, connect with its culture, and create lasting memories. Whether you're a seasoned equestrian or a first-time rider, these tours cater to everyone. So, saddle up, book your horse ride adventure in Agadir, and prepare for an experience that will leave you with cherished memories of Morocco's enchanting landscapes.