Quad Bike in Agadir
If you're looking for an adventure-packed activity to do in Agadir, then look no further than quad biking. Quad bikes, also known as ATVs (All-Terrain Vehicles), are a popular choice for exploring the rugged terrain of Morocco's southern city, Agadir. With its beautiful beaches, sand dunes, and mountains, Agadir is the perfect destination for quad bike enthusiasts.
Agadir offers a wide range of quad bike tours that cater to different skill levels and preferences. Whether you're a beginner or an experienced rider, you'll find a tour that suits you. One of the most popular quad bike tours in Agadir is the "Desert Quad Bike" tour. This tour takes you on an off-road adventure through the sand dunes of Agadir, offering stunning views of the Sahara Desert. Another popular tour is the "Dunes Quad Bike" tour, which takes you through the dunes of Taghazout, a picturesque fishing village just north of Agadir.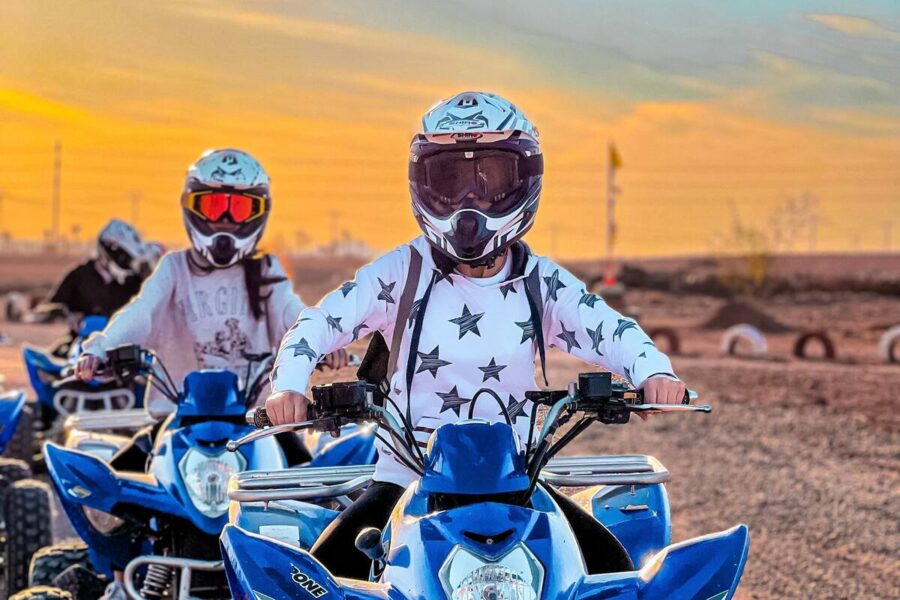 Desert Quad Bike tour
If you're interested in quad bike hire in Agadir, there are plenty of options available. You can choose to rent a quad bike on your own and explore the city at your own pace, or you can join a guided tour with a local agency. Marocknroll Tours is one such agency that offers quad bike tours and rentals in Agadir. They have a fleet of well-maintained quad bikes and experienced guides who will take you on an exciting journey through Agadir's scenic landscapes.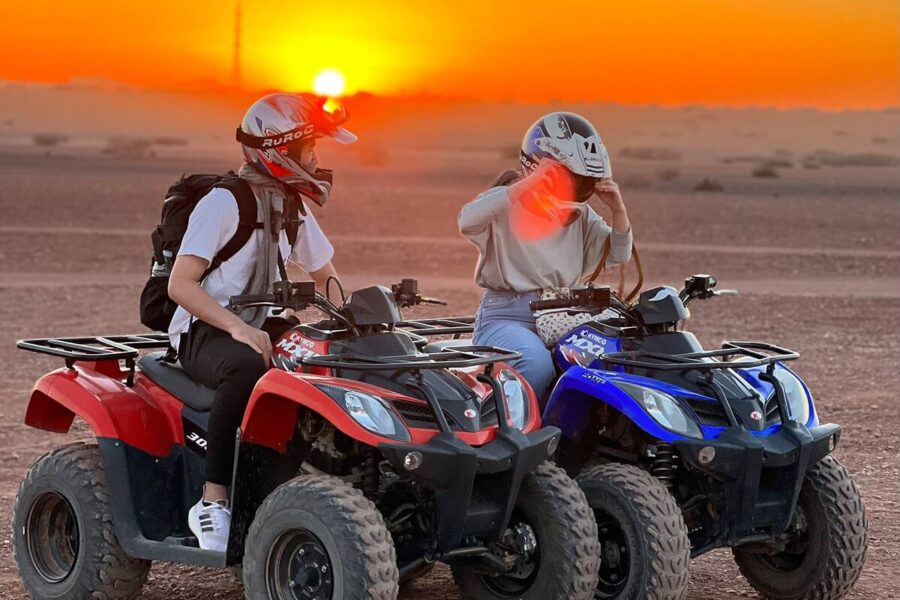 When it comes to quad biking in Agadir, safety should be your top priority. Always wear a helmet and protective gear, and follow the instructions of your guide. Make sure you have adequate insurance coverage for your quad bike rental, as accidents can happen on rough terrain.
Where to Hire A Quad bike in Agadir
In conclusion, if you're looking for an adrenaline-fueled adventure in Agadir, quad biking is definitely worth a try. With its stunning scenery and thrilling terrain, it's no wonder that quad biking is a popular activity in Agadir. So why not rent a quad bike or join a guided tour with Marocknroll Tours and experience the thrill of quad biking in Agadir for yourself?

Contact us for more information via WhatsApp