Free things to do in Agadir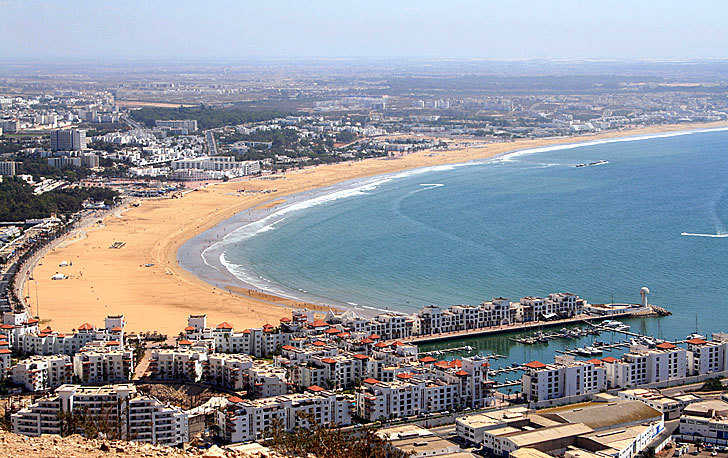 1. Visit the beach
Agadir's beaches are some of the best in Morocco. There are many different types of beaches including white sand beaches, rocky cliffs, and even desert beaches. You can find beautiful views of the Atlantic Ocean and the Sahara Desert.
2. Go hiking
Hiking is a great way to get out and enjoy nature while getting exercise. Hiking is not only good for the body but also helps clear your head and relaxes the mind. Agadir offers many opportunities to hike. One popular place to hike is the Tizi-n-Tichka pass where you'll have stunning views of the Atlas Mountains.
3. Explore the old medina
The old medina is the historic heart of Agadir. The medina is filled with interesting sights and shops. You can explore the medina on foot or by a rickshaw ride around town.
4. Enjoy local food
Try Moroccan cuisine! The food is delicious and healthy. Moroccans eat a lot of fresh fruits and vegetables, whole grains, nuts, seeds, beans, lentils, and seafood. Foods are cooked at home using olive oil, herbs, spices, salt, pepper, garlic, onions, tomatoes, and cilantro. Berber bread is often eaten with meals.
5. Shop till you drop
Shopping in Agadir is fun. There are markets everywhere and people are friendly. If you need any souvenirs, you should visit the Souk al Bahar market.
6. Take a camel trek
Camel treks offer amazing views of the city. Camel rides are available near the ocean and in the mountains.
7. Watch sunset over the ocean
Sunset is a spectacular sight in Agadir. Sit outside and watch the sun set over the ocean.
Free things to do in Agadir
Check Out Our Website For More Tours and Activities https://marocknrolltours.com/