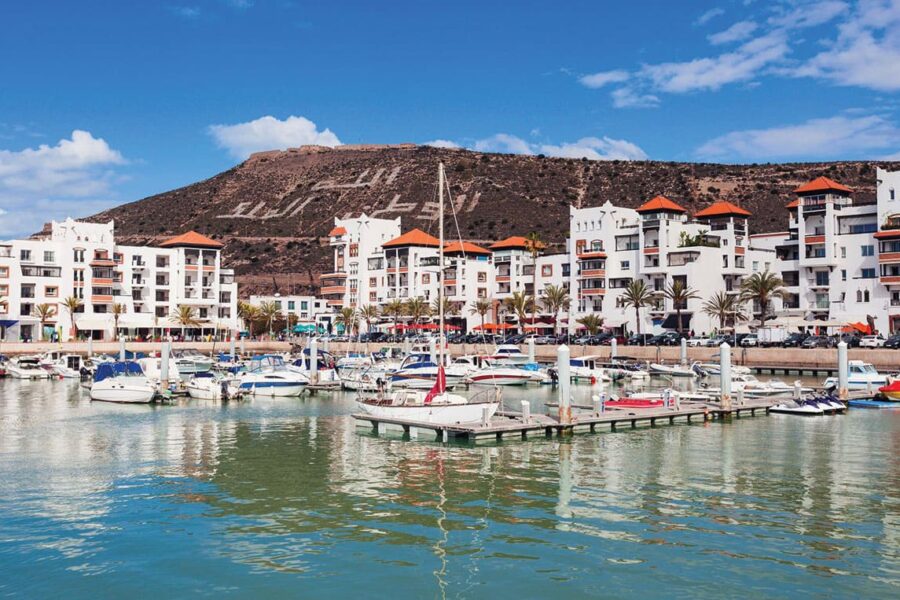 1. Visit the beach
Agadir is known as the city of beaches, and it's not hard to understand why! There are many beautiful white sandy beaches along the coast of Agadir, including the famous Plage de l'Europe. If you're looking to relax, take advantage of the sun and sand while enjoying some fresh seafood at one of the many restaurants located near the sea.
2. Explore the old medina
The medina (old town) of Agadir is home to a number of interesting sights, including the Mausoleum of Mohammed V, the Royal Palace, and the Grand Mosque. You'll find yourself wandering around the maze of narrow streets, stopping here and there to peek inside various shops and cafes.
3. Go hiking
Hiking is a great way to enjoy nature in Agadir. There are several trails that lead out of the city center, including the trail to the Toubkal Mountains. These mountains offer stunning views of the surrounding area.
4. Eat Moroccan food
Moroccan cuisine is rich in flavor and spices. Dishes range from hearty stews to grilling meats over an open fire. If you're craving Moroccan food, try the delicious tagines – slow-cooked casseroles of lamb or chicken served with vegetables and fragrant herbs.
5. Shop for souvenirs
You won't want to leave Morocco without buying something special. Souvenirs are sold everywhere in Agadir, from local crafts markets to street vendors. Don't forget to pick up a few gifts for friends and family back home.
6. Take a camel ride
Camel rides are offered throughout the country. You'll find them in the Sahara Desert, where they provide transportation across the vast sands. Camel rides are also popular in the Atlas Mountains.
7. See a show
If you'd rather stay indoors, you can always catch a live performance. Many hotels have their own theater, perfect for catching a play or musical act.