Embark on an Unforgettable Camel Ride in Agadir
Agadir, a coastal gem of Morocco, is not just famous for its pristine beaches and vibrant culture. It's also home to an adventure that's bound to make your trip unforgettable – camel rides in the breathtaking Moroccan desert. In this article, we'll take you on a journey through the sand dunes, under the blazing sun, and introduce you to the fascinating world of Agadir camel tours.
Discover Agadir Camel Ride Adventures
Camel Ride Agadir: Let's start with the main attraction, the camel ride itself. Imagine perched atop a gentle dromedary, with the Sahara Desert stretching out before you. This is the quintessential Moroccan experience. Whether you're a solo traveler, part of a family, or a group of friends, there's a camel tour in Agadir that's perfect for you.
Agadir Camel Trek: Looking for a more immersive experience? Opt for a camel trek through the mesmerizing sand dunes. This isn't just a ride; it's a journey. You'll venture deep into the desert, accompanied by experienced guides who share their knowledge of the Berber culture and the desert's secrets.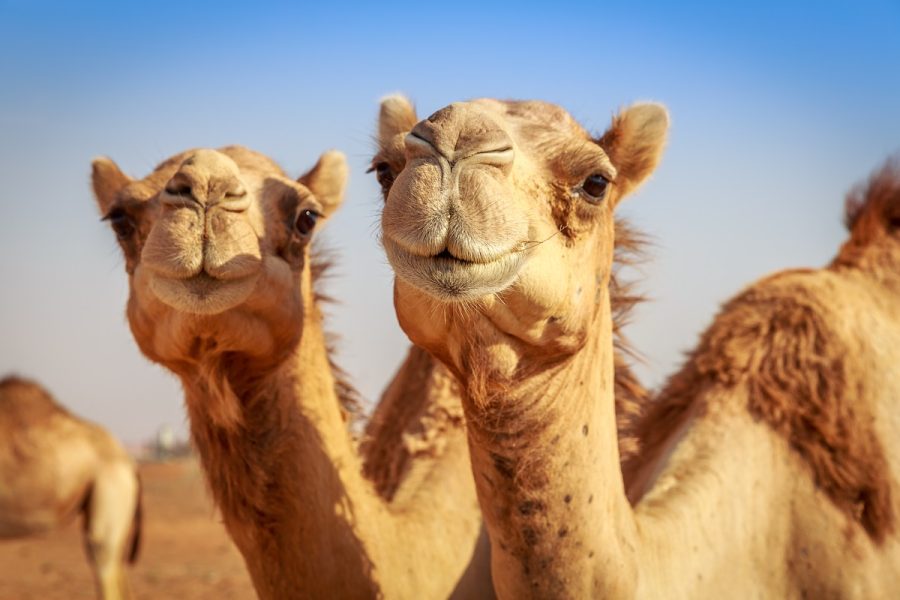 The Magic of Moroccan Desert Safari
Moroccan Desert Safari: Beyond the camel ride, you'll find yourself on a Moroccan desert safari. Picture this: the golden sunsets, the vast horizon, and the serene beauty of the Sahara. It's like something out of a movie. Agadir desert adventures are a chance to connect with nature in a unique way.
Berber Desert Experience: When you choose an Agadir camel tour, you're not just signing up for a ride but an authentic Berber desert experience. The Berbers, the indigenous people of Morocco, have a rich culture and traditions that you'll get to glimpse during your journey.
Agadir Camel Rides – Perfect for All Ages
Family-Friendly Camel Rides: Traveling with your family? Worry not! Camel rides in Agadir are family-friendly and safe for all ages. Your little ones will be thrilled by the gentle giants as much as you are.
Group Camel Tours Agadir: If you're part of a larger group, consider a group camel tour. It's a fantastic way to bond with your friends or meet fellow travelers from around the world. It's not just a ride; it's an adventure you can share with others.
Customize Your Agadir Camel Adventure
Private Camel Tours: If you're seeking a more intimate and personal experience, private camel tours are available. You get to choose the pace and style of your adventure, ensuring it's exactly what you want.
Agadir – Where Adventure Meets Tradition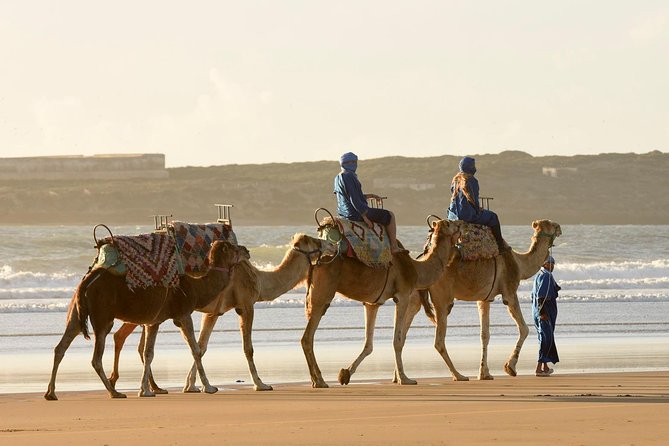 Agadir Tourist Attractions: Agadir offers a perfect blend of adventure and tradition. While you're here for the camel ride, don't miss the chance to explore the city's other attractions. Visit the Kasbah, stroll along the beautiful Agadir beach, and immerse yourself in the local culture.
Agadir Camel Rides – Where the Desert Meets the Sea
Desert Sunset Camel Ride: For a unique experience, try a desert sunset camel ride. The sight of the sun sinking into the desert is a mesmerizing moment that will leave you in awe.
A Glimpse into Moroccan Culture
Sahara Desert Camel Ride: The Sahara Desert is not just a place; it's an experience. The camel ride will introduce you to the heart of Moroccan culture and its centuries-old relationship with these magnificent creatures.
Plan Your Agadir Camel Ride Adventure
Agadir Outdoor Activities: Camel rides are just one of the many outdoor activities in Agadir. Be sure to check out the other exciting adventures available, like quad biking and sandboarding.
Make Agadir Your Next Adventure
Agadir Adventure Tours: Agadir is the gateway to a world of adventure and exploration. Your camel ride is just the beginning of a journey that you'll remember for a lifetime.
So, there you have it – Agadir camel rides, a thrilling and culturally rich adventure that will have you riding into the sunset with unforgettable memories. Don't miss the chance to explore the beauty of Agadir, where the desert meets the sea, and where tradition meets adventure. Pack your bags, hop on a camel, and let's make this adventure the highlight of your Moroccan trip.