Agadir Desert Tour: Sahara Adventure from Agadir | Unforgettable Day Trip
Introduction
Are you ready for the adventure of a lifetime? The Agadir Desert Tour offers an unforgettable Sahara experience that will leave you in awe. From desert excursions to camel treks, this small desert day trip from Agadir has it all. In this comprehensive guide, we'll take you through every aspect of this remarkable journey, from pick-up to price details. Get ready to embark on a desert adventure like no other!
Pick Up & Meeting
Pick Up from Hotels in Agadir and Taghazout
Your adventure begins with a convenient pick-up service from your hotel in Agadir or Taghazout. Say goodbye to the hassle of finding transportation – we've got you covered.
Pick-Up Times & Return Times
Pick Up at 8:30 ⇨ Return at 17:00
Our tours are designed to fit seamlessly into your day. Early pick-up ensures you make the most of your desert experience, returning to your hotel by 5:00 PM.
Price Includes
Your adventure package includes everything you need for an exceptional day out in the desert:
✅ Hotel Pick-up from Agadir: We ensure a hassle-free start to your journey with convenient hotel pick-up.
✅ Hotel Drop-off in Agadir: After your adventure, we'll safely transport you back to your hotel.
✅ Air-Conditioned Transportation: Stay comfortable throughout the journey, regardless of the weather.
✅ Local Tour Guide: Gain insights and knowledge from a local guide who knows the area like the back of their hand.
✅ Fishermen Caves (Houses) Visit by the Ocean: Explore the charming houses and caves of the local fishermen, right by the ocean.
✅ Lunch Meals with the Locals (Tajine + Couscous): Savor authentic Moroccan cuisine with a delicious lunch provided.
✅ Off-Road Rally Along the Atlantic Ocean: Get your adrenaline pumping with an off-road adventure along the stunning Atlantic coast.
✅ Wild Beach Stop with Free Time: Enjoy a break at a pristine, untouched beach and soak up the sun or swim in the ocean.
X Small Desert with Camels: Experience a traditional camel trek across the desert, a highlight of your journey.
Duration & Availability
Approx. 8.5 hours
Available every day
Our desert tours are designed to be accessible to all, with a duration of approximately 8.5 hours and availability every day. It's a perfect day trip for those looking to escape the city life.
Free Cancellation
Cancel up to 24 hours in advance to receive a full refund. We understand that plans can change, and we're here to accommodate you.
Prices
€40.00 / adult
€25.00 / child (1-12)
We offer competitive prices, making this adventure an affordable and unforgettable experience for all ages.
Agadir Desert Tour FAQs
1. Is this tour suitable for children?
Absolutely! Our desert tours are family-friendly and suitable for children aged 1-12.
2. What should I wear for the desert tour?
Wear comfortable clothing and closed-toe shoes. Don't forget to bring sunscreen, a hat, and sunglasses for sun protection.
3. Can I bring my camera on the tour?
Certainly! We encourage you to capture the stunning landscapes and moments throughout your journey.
4. Are there restroom facilities available during the tour?
Yes, we make regular stops along the way, including restroom breaks.
5. What if I have dietary restrictions or food allergies?
Please let us know in advance about any dietary restrictions or allergies, and we'll do our best to accommodate your needs.
6. Is the optional camel ride worth it?
The optional camel ride is a unique experience and an opportunity to immerse yourself in local culture. Many of our guests find it to be a highlight of their journey.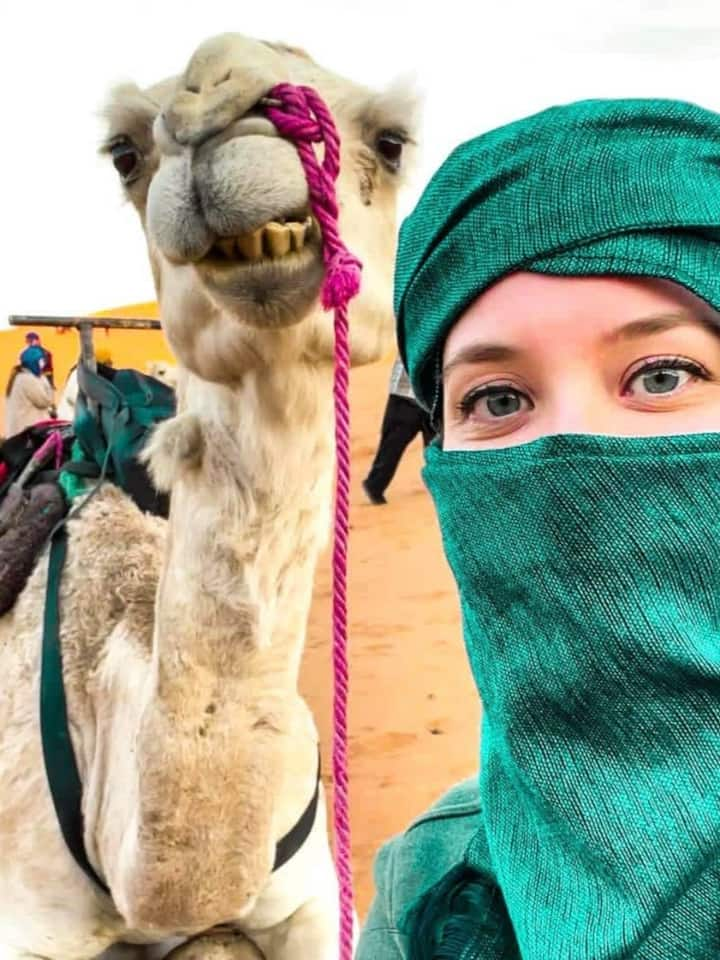 Conclusion
The Agadir Desert Tour offers a chance to escape the ordinary and embrace the extraordinary. From the convenience of hotel pick-up to the thrill of off-road adventures and camel treks, this journey has it all. Whether you're a solo traveler, a family, or a group of friends, this small desert day trip from Agadir promises an unforgettable experience. Don't miss your chance to explore the Moroccan desert – book your adventure today!