12 Top-Rated Attractions & Things to Do in Agadir
Agadir is a coastal city located in the southwestern part of Morocco. With its long stretches of sandy beaches, excellent weather, and a range of cultural and historical attractions, Agadir has become a popular tourist destination in recent years. Whether you're looking for relaxation, adventure, or a cultural experience, Agadir has something for everyone. In this article, we will explore the 12 top-rated attractions and things to do in Agadir, so you can make the most of your trip to this beautiful city.
Agadir Beach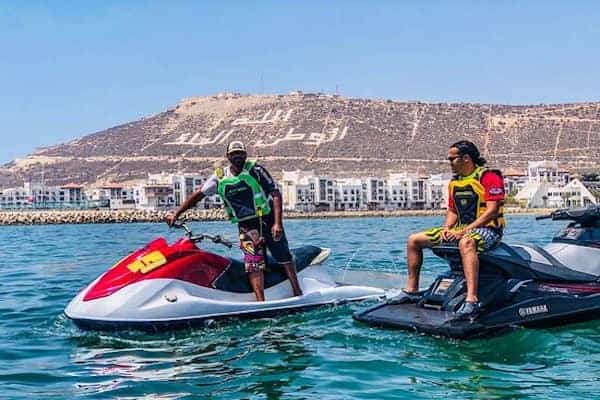 Agadir's main beach is one of the longest and most beautiful in Morocco, stretching for almost 10 km along the coastline. With its crystal clear waters and soft golden sand, Agadir Beach is the perfect place to relax and soak up the sun.
Souk El Had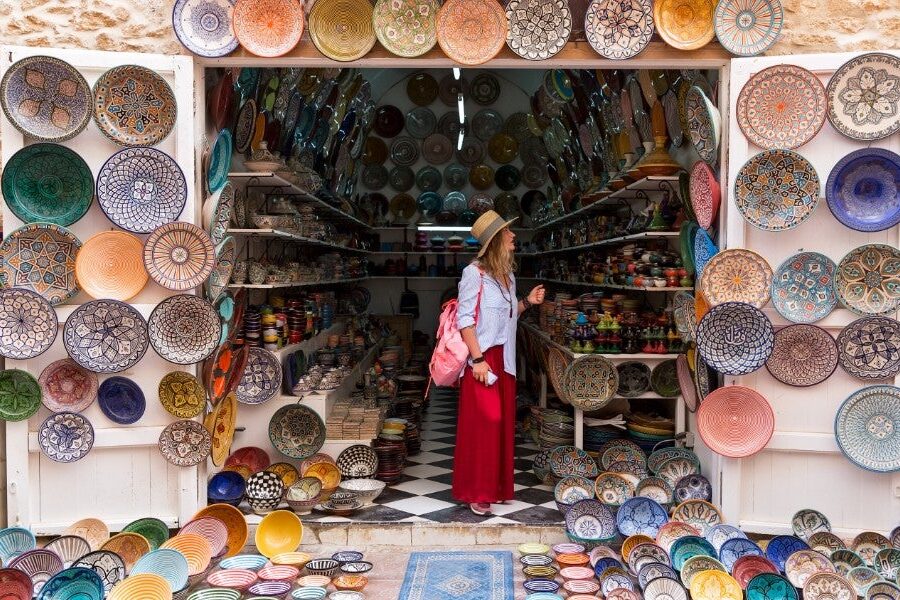 Souk El Had is the largest market in Agadir and one of the most popular attractions. Here you can find a wide range of goods, including spices, clothing, souvenirs, and traditional Moroccan crafts. Bargaining is a common practice here, so make sure you haggle to get the best price.
Agadir Oufella Ruins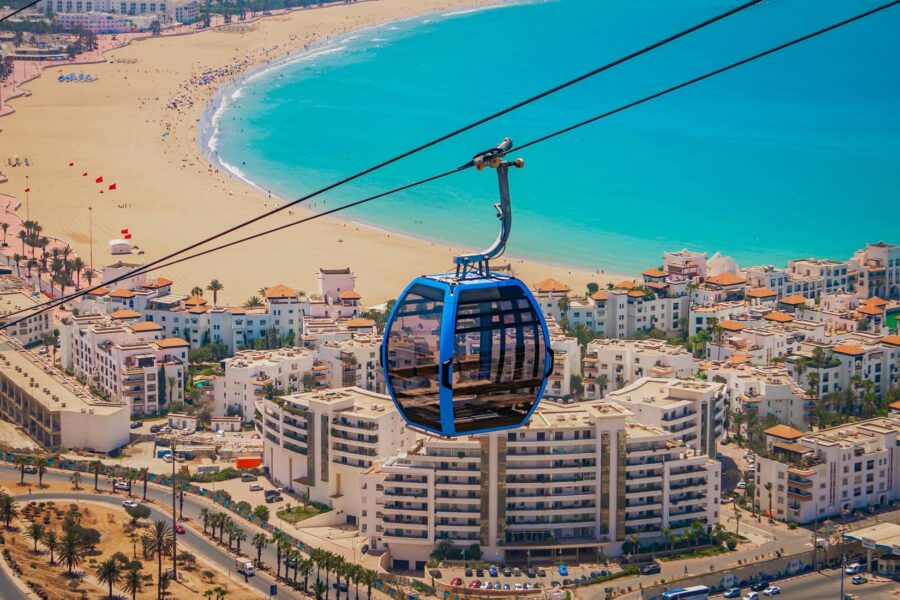 The Agadir Oufella ruins are a must-visit for history buffs. The site was once a fortress that was destroyed in the 16th century. Today, visitors can explore the ruins and enjoy panoramic views of the city from the top.
La Medina d'Agadir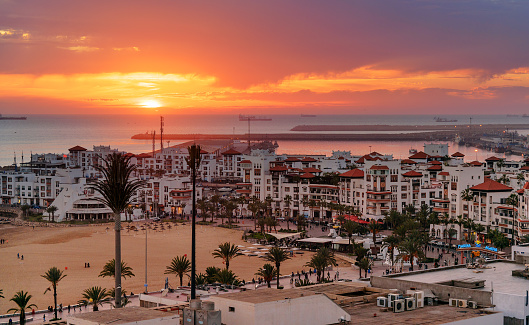 La Medina d'Agadir is a traditional Moroccan-style village that was built in the 1990s. Here you can find a range of shops, restaurants, and cafes, as well as a museum that showcases the history and culture of Agadir.
Agadir Kasbah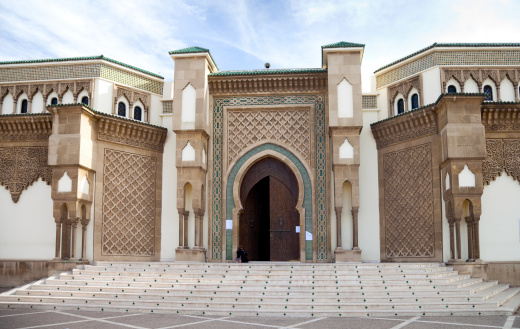 The Agadir Kasbah is a historic fortification that was built in the 16th century. Although it was destroyed in an earthquake in 1960, visitors can still explore the ruins and learn about the history of the fortification.
Vallee des Oiseaux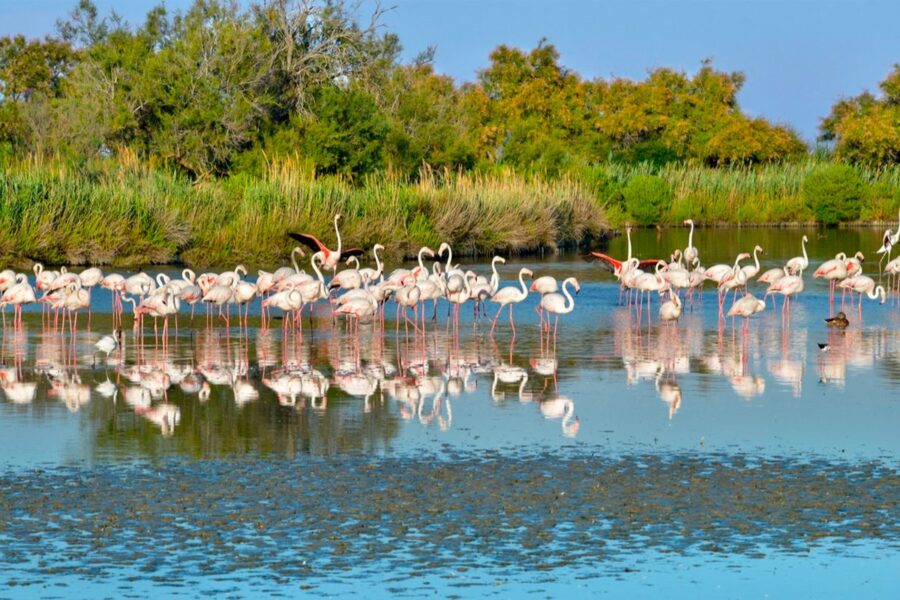 The Vallee des Oiseaux is a bird park located in the heart of Agadir. Here you can see a variety of exotic birds, including parrots, flamingos, and ostriches. There is also a small zoo where you can see animals such as monkeys and turtles.
Crocoparc Agadir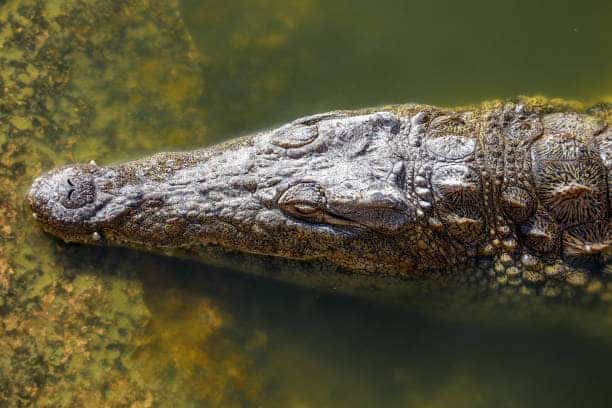 Crocoparc Agadir is a crocodile park that is home to over 300 crocodiles. Here you can learn about the biology and behavior of these fascinating creatures and even hold a baby crocodile if you're feeling brave.
Agadir Marina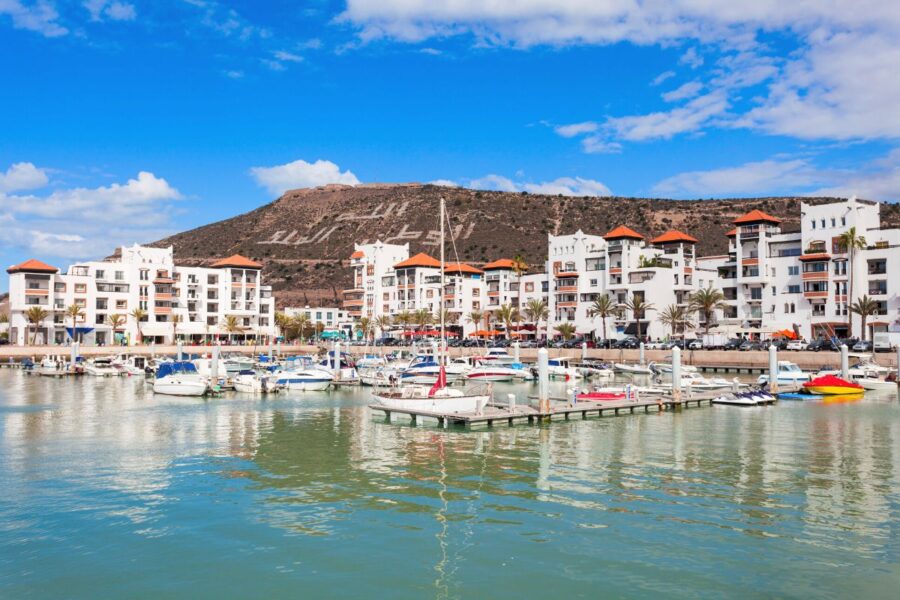 The Agadir Marina is a modern marina that is home to a range of shops, restaurants, and cafes. It's a great place to take a stroll and enjoy the views of the boats and the ocean.
Amazighe Heritage Museum
The Amazighe Heritage Museum is a museum that showcases the culture and history of the Amazigh people, who are the indigenous people of North Africa. Here you can see a range of artifacts, including traditional clothing, jewelry, and tools.
Hamman Thalassa
Hamman Thalassa is a traditional Moroccan spa that offers a range of treatments, including massages, facials, and body scrubs. It's a great place to relax and unwind after a day of exploring.
Paradise Valley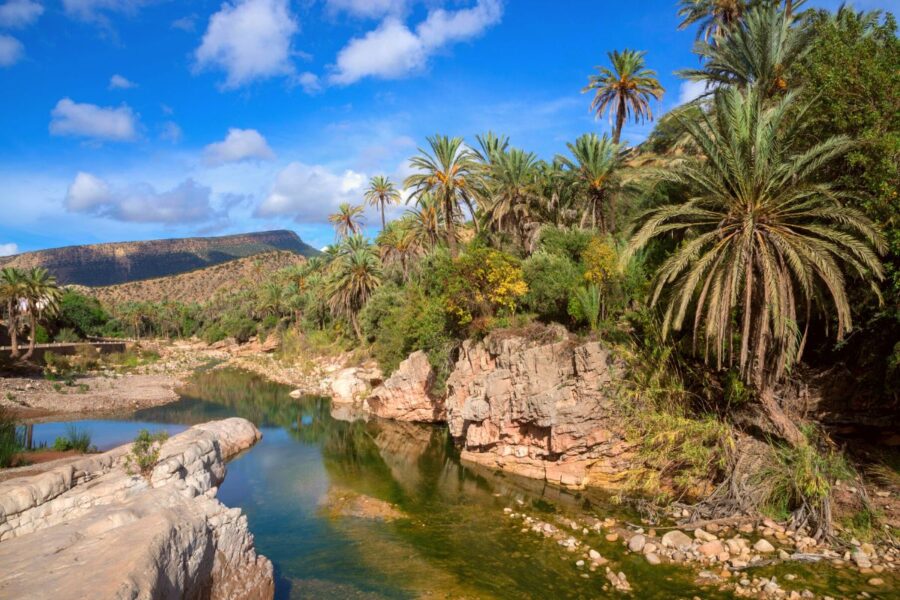 Paradise Valley is a hidden gem located just outside of Agadir. Here you can enjoy a stunning natural landscape of palm trees, waterfalls, and crystal-clear pools. It's a great place to hike, swim, or simply relax and enjoy the beauty of nature.
Agadir Croisieres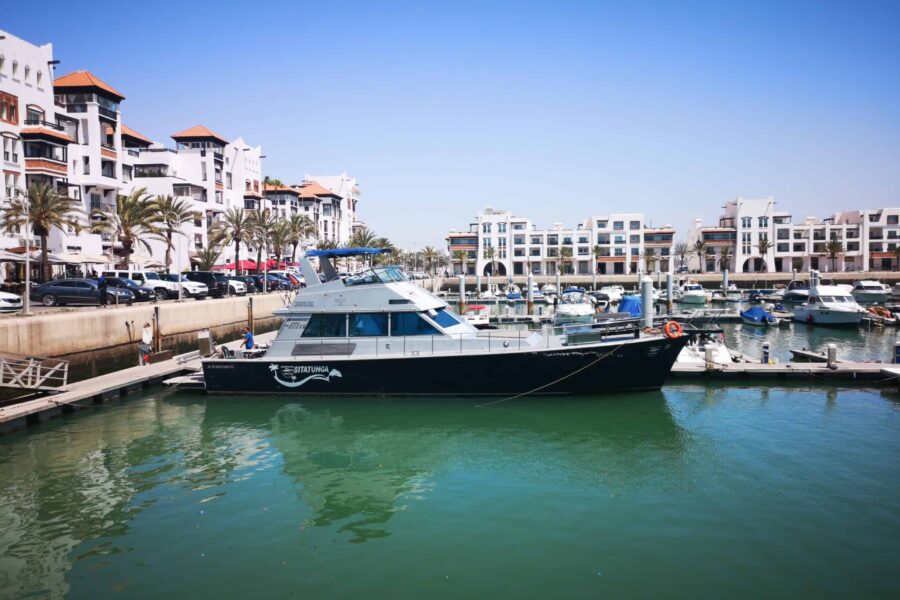 Agadir Croisieres offers a range of boat tours and cruises along the coastline of Agadir. Whether you want to go fishing, explore hidden coves and beaches, or simply enjoy the views of the ocean, Agadir Croisieres has something for everyone.
FAQs
What is the best time of year to visit Agadir?
The best time to visit Agadir is during the spring or autumn when the weather is mild and there are fewer tourists. However, if you're looking for a beach holiday, the summer months (June-August) are the best time to visit, when the weather is hot and sunny.
Is Agadir safe for tourists?
Yes, Agadir is generally a safe city for tourists. However, as with any city, it's important to be aware of your surroundings and take precautions to avoid theft or other crimes.
Do I need a visa to visit Agadir?
Most visitors to Agadir do not need a visa for stays of up to 90 days. However, it's always best to check the latest visa requirements before you travel.
What is the currency in Agadir?
The currency in Agadir is the Moroccan dirham (MAD).
Conclusion
Agadir is a city that offers a wide range of attractions and activities for tourists. Whether you're interested in history, culture, nature, or simply relaxing on the beach, there's something for everyone in Agadir. We hope this guide has helped you plan your trip and discover the 12 top-rated attractions and things to do in Agadir. So pack your bags, book your ticket, and get ready to explore this beautiful city.