Exploring Marrakech: A Memorable Day Trip from Taghazout
Are you staying in Taghazout and looking for an unforgettable day trip adventure? Look no further! A Marrakech Day Trip from Taghazout offers a remarkable journey filled with culture, history, and adventure. In this article, we'll delve into the trip details and show you why this excursion is a must-do while you're in Morocco.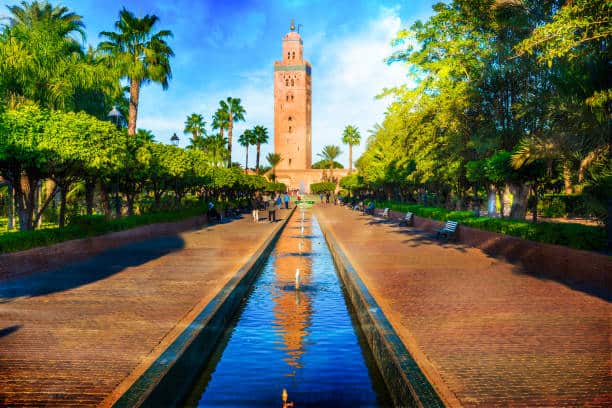 Price Includes
✅ Hotel pick-up from Taghazout
✅ Hotel drop-off in Taghazout
✅ Air-conditioned transportation
✅ City tour with the top rated guide in Agadir
✅ Guided city tour in Marrakech
✅ Visit to Jamaa el Fna square,
✅ Visit to Marrakech (Souk) Local market​
✅ Visit to the old Medina of Marrakech
✅ Visit to Koutoubia Mosque...​​​ ​
✅ Free time in Marrakech
Marrakech Day Trip from Taghazout: A Journey of Discovery
1. Marrakech Adventure from Taghazout: This day trip promises a thrilling adventure as you depart from the serene beaches of Taghazout and venture into the bustling heart of Marrakech.
2. Taghazout to Marrakech Excursion: The journey kicks off with a scenic drive, allowing you to soak in the picturesque landscapes as you make your way to the "Red City."
3. Day Tour to Marrakech from Taghazout: Your day tour is expertly crafted to make the most of your time in Marrakech. You'll explore the city's top attractions and hidden gems.
4. Taghazout Marrakech Sightseeing: Be prepared to witness the iconic landmarks, the vibrant souks, and the stunning palaces that define the cultural richness of Marrakech.
Gallery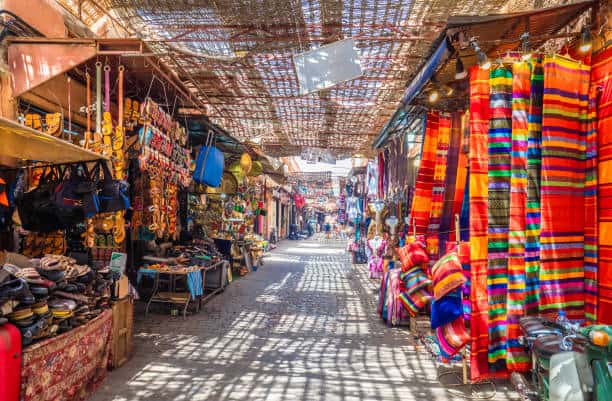 A Cultural Experience Like No Other
5. Taghazout to Marrakech Cultural Experience: Marrakech is renowned for its rich cultural heritage, and you'll have the chance to immerse yourself in it.
6. Taghazout Marrakech Exploration: From the historic medina to the magnificent Bahia Palace, you'll discover the essence of Marrakech.
7. Taghazout to Marrakech Tourist Attractions: Don't miss out on visiting the Koutoubia Mosque, the Saadian Tombs, and the mesmerizing Majorelle Garden. Each site carries its own unique charm.
8. Marrakech Historical Tour: The city's history comes alive as you explore the ancient architecture and learn about Marrakech's fascinating past.
Adventure Activities and Itinerary
9. Taghazout Marrakech Adventure Activities: For thrill-seekers, Marrakech offers hot air balloon rides, camel treks, and quad biking in the Agafay Desert.
10. Taghazout to Marrakech Group Tour: Joining a group tour ensures you'll have a hassle-free experience, guided by experts who know the city inside out.
11. Marrakech Day Trip Planner from Taghazout: Our itinerary is carefully planned, allowing you to maximize your day in Marrakech without missing any of its wonders.
Must-See Places and Local Culture
12. Taghazout Marrakech Landmarks: Marrakech boasts a multitude of landmarks, including the enchanting Jardin Majorelle, the bustling Jemaa el-Fna square, and the beautiful Saadian Tombs.
13. Taghazout to Marrakech Local Culture Tour: Immerse yourself in the local culture by haggling in the souks, savoring traditional Moroccan cuisine, and interacting with friendly locals.
14. Marrakech Day Tourist Experience from Taghazout: This day trip ensures you have a genuine and memorable experience, capturing the spirit of Marrakech.
Recommendations and Must-See Places
15. Marrakech Day Trip Recommendations from Taghazout: Our expert recommendations will help you make the most of your day, whether you're interested in shopping, history, or simply soaking up the atmosphere.
16. Taghazout Marrakech Must-See Places: Don't leave Marrakech without seeing the beautiful Bahia Palace and the intricate architecture of the Saadian Tombs.
17. Taghazout to Marrakech Local Culture Tour: Interact with the locals, taste traditional Moroccan tea, and get a glimpse of everyday life in Marrakech.
Wrap-Up: A Day to Remember
18. Taghazout to Marrakech Travel Package: This all-inclusive travel package ensures your day trip to Marrakech is stress-free and unforgettable.
19. Taghazout to Marrakech Day Out: After an exhilarating day exploring Marrakech, you'll return to Taghazout, reflecting on the incredible experiences you've had.
20. Marrakech Day Escape from Taghazout: For those looking to escape the tranquility of Taghazout for a day, this trip to Marrakech offers the perfect opportunity.
In conclusion, a Marrakech Day Trip from Taghazout is an extraordinary adventure that combines cultural immersion, historical exploration, and thrilling activities. Whether you're a history enthusiast, a culture buff, or an adventure seeker, this day trip has something to offer for everyone. So, don't miss the chance to embark on this incredible journey and create lasting memories in the enchanting city of Marrakech.